How Much Home Insurance Do I Need?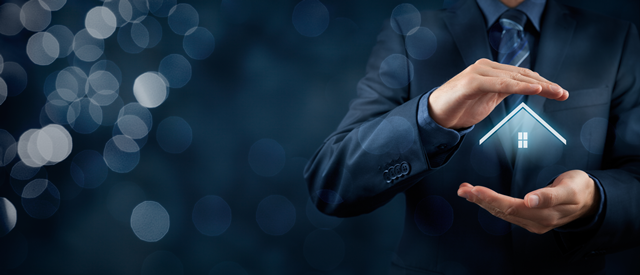 For many, their most valuable asset is their home. Before purchasing a policy to protect it, it is important to first determine how much coverage is necessary. Not having enough, or any insurance is one of the biggest mistakes anyone can make. Today, we take a quick look at the four coverages you should consider when deciding how much home insurance you need.
Insuring Your Home
Although mortgages may require you to maintain a certain amount of dwelling coverage, it will be up to you and your insurance agent to determine if a higher limit is required. Your insurance agent can assist by using a replacement cost estimator (RCE). Today's software can account for the added costs associated with upgraded flooring, wall coverings, and other factors which can push your home insurance needs higher than the mortgagor's requirement.
Insuring Your Belongings
If you turn your home upside, everything that falls out would not be covered under the dwelling portion of your homeowner's policy. Your personal belongings would be covered under your policy's contents limit. Unfortunately, too many homeowners grossly underestimate the total value of belongings. Take a complete inventory of your home before determining how much contents coverage to purchase.
Insuring Your Liability
Perhaps your greatest financial exposure to owning a home isn't the threat of a fire or flood, but the possibility of a lawsuit. As a property owner, visitors to your property are to be granted a certain level of safety. If a guest were injured, you may be liable to pay for their injuries, lost time at work, and in extreme examples, their pain and suffering. It is recommended you purchase the highest limit affordable to you.
Insuring Additional Expenses
Should the unthinkable happen and your home is damaged or destroyed by a covered cause of loss, you and your family may need to find temporary living arrangements for days, weeks, or even months. To help with the cost of alternative accommodations and additional expenses like eating out, make sure your policy includes coverage for additional living expenses (ALE).